Support Finger Lakes Weather with your donation!
Finger Lakes Weather provides as much weather information as possible free of charge to ensure everyone has access to the information they need to plan their daily lives around the weather and stay safe when severe weather strikes. Instead of charging for the information found on this website and the Finger Lakes Weather social media profiles, I have decided to host fund drives as needed, but no more than twice a year.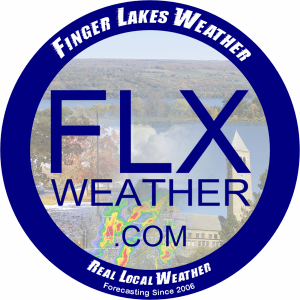 The new Finger Lakes Weather website has been up for almost a month now. I have listened to your suggestions, added new features, adjusted my updating schedule and have many more plans that are yet to be enacted. Your financial support will not only ensure a continuation of the services I already provide, but will help me have the time and resources to develop new tools and ways to bring you the best forecasts I can make. Here are just a couple of the ideas I have that your donation will support:
Multi-platform, free mobile app
Regular audio and video forecasts
More frequent and more detailed updates and forecasts, especially during severe weather
Continuous, live coverage during extreme weather
Continued and upgraded subscriptions to weather data and information, which aides in the forecasting process
If you have found Finger Lakes Weather useful in any way, I would humbly ask you to consider sparing $5 per month to support and enhance Finger Lakes Weather. Or, if you cannot commit monthly, a one-time donation of any amount would be most helpful.
As a thank you for donating, those who sign up for a monthly recurring donation of $5 or more will receive a free bumper sticker and those making a one-time donation will receive a window cling.
Your generosity is greatly appreciated, not only by myself, but by everyone who relies on Finger Lakes Weather for the best forecasts in the Finger Lakes. Thank you!
For more information on Finger Lakes Weather's donation policies, click here.
[important]Help FLX Weather reach its funding goal for the next 6 months: $3000 [100 $5/mo donations over 6 months]![/important]
Fund Drive Goal 18.06% met: $2458 to go!
As of 8:30 am, Nov. 7.