Winter is here, and with the snow means more traffic on Finger Lakes Weather. Tap into the growing Finger Lakes Weather audience and ensure your business is on every forecast this winter.
Sponsorship on FLXweather.com is all about local businesses helping one another. The following advertising opportunities are open only to businesses within the Finger Lakes and will be served directly to local customers. There are no complicated algorithms to crack and no mysterious bidding systems to maneuver.
In return, your sponsorship helps support FLXweather.com in its mission to bring the best, most honest weather forecasts and information to the Finger Lakes.
Finger Lakes Weather offers the opportunity to reach tens-of-thousands of customers on a monthly and sometimes daily basis. Deep discounts are available for non-profits, microenterprises and long-term sponsorship relationships.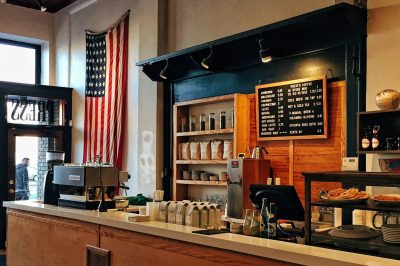 Advertising Locations for Sponsors
These are currently the advertising locations and dimensions available for sponsorship:
A large banner at the top of the homepage body (848px X 112px) and at the top of every zip-code forecast page (1140px X 150px).
A thumbnail (255px X 150px) in the side bar of the homepage and blog posts
A thumbnail (255px X 150px) in the side bar of the forecast pages- can be limited to only show in specific zip codes or counties
Banner ads rotate every 5 seconds in a random order that changes with every page load.
Sponsorship can be purchased in time increments that work for your campaign. Advertising slots are served on a first come, first serve basis and require approval from Finger Lakes Weather.
Prices for Sponsorship
Full Sponsorship

– Advertisements in all ad locations: $350/month

Super Sponsorship

– Thumbnail on homepage, all blog posts and all forecast pages: $195/month

Premier Sponsorship

– Banner on homepage & all forecast pages: $175/month

Advanced Sponsorship

-Thumbnail on homepage & all blog posts: $130/month

Basic Sponsorship

– Thumbnail on all forecast pages: $75/month

Geo-Located Sponsorship

– Thumbnail on specific forecast pages: $20/month/zipcode -OR- $50/month/county
No advertising image? No problem! Finger Lakes Weather will work with you to produce effective ads for just $15 extra per image!
Available Discounts
The following discounts are available:
Certified 501(c)(3) organizations are eligible for a 20% discount in final advertising costs. Proof of 501(c)(3) status required.
Microenterprises in the Finger Lakes are eligible for a 15% discount in final advertising costs. Proof of 3 or fewer employees and a mailing address within the 17 county range of FLXweather.com required.
Sign up for 6 months or more and get 10% off the total cost of your advertising campaign.
The Non-Profit/Microenterprise discounts CAN be combined with the 6+mo discount, resulting in up to a 30% possible discount. The Non-profit and Microenterprise discounts CANNOT be combined. Discount does NOT apply to ad image creation.
Become a Sponsor
Finger Lakes Weather reserves the right to decline sponsorship at any time for any reason.