Finger Lakes' First Forecast: Monday, October 27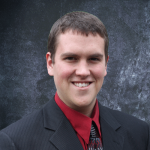 Follow Meteorologist Drew Montreuil:
Meteorologist Drew Montreuil has been forecasting the weather in the Finger Lakes region since 2006 and has degrees in meteorology from SUNY Oswego (B.S. with Honors) and Cornell (M.S.). When not forecasting, he can be found working at the local library, making goat milk soap, running until his legs burn, or playing with his three young boys.